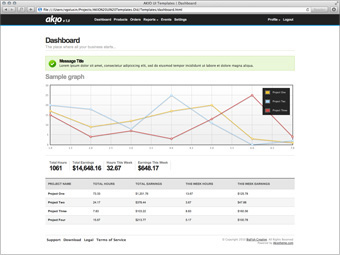 AKIO User Interface Templates
Outstanding, handcrafted, well-coded User Interface templates
AKIO User Interface templates are a set of well-arranged, elegant and easily extensible XHTML/CSS templates which will help you create UI for your website backend, web application, e-shop, intranet application or any other web based software.
Timeliner Wordpress Theme
Amazing, clean, fully responsive bloging Wordpress theme
Timeliner is simple, fast and clear theme for Wordpress with focus on readability. It incorporates standard compliant HTML5, CSS3 and some really nice jQuery stuff. Timeliner is fully responsible and it will fit perfectly to any type of device (phone, tablet or desktop).